Full Brick vs Thin Brick Veneer
Basically, there are two types of brick used today: full brick and thin brick veneer.
As its name implies, thin brick veneer is a much thinner alternative to full brick. Thin brick is made in a variety of ways. Some are cut from new or repurposed bricks, while other manufacturing processes include thin bricks made from concrete and shale, cement, and other materials. Thin brick may have the same stately, sophisticated look and feel of full brick, but it doesn't have the structural support of full brick.
Full brick is solid masonry and provides both aesthetic values plus structural support and consists of several wythes. (Note: a wythe is a unit of thickness in masonry construction defined by the quantity of masonry units 4″ or greater). As opposed to thin brick veneer, which has only one wythe and structural support comes from the back of the wall, which can be constructed from materials like wood and steel. Both have their benefits.
The Benefits of Full Brick
Besides the structural integrity full brick provides, additional advantages are:
A timeless, stately look
Low maintenance
Durability
Great color retention
Fireproof
Good insulation
Because of its solid masonry, full brick is best used in the new construction of homes and commercial buildings.
Full brick examples: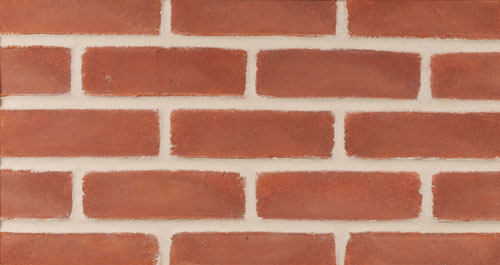 The Benefits of Thin Brick Veneer
Thin brick provides the same look and feel of full brick, but without the weight and cost. Its primary use is aesthetics. Additional advantages are:
A wide variety of colors, textures and finishes
Great for renovation
Easy to install
Can be applied to conventional walls
Used both indoors and outdoors
Lighter weight when compared to full brick
Affordability
Because of its weight advantage, thin brick veneer is used for wide variety of purposes including exterior and interior facades, floors, wall, fireplaces, patios and more. Plus, exteriors of commercial buildings, apartment complexes, schools and shopping centers.
Thin brick veneer examples: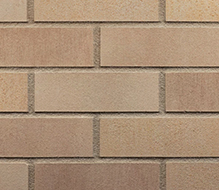 Reuther Material offers a wide assortment of full brick and thin brick veneer.
As the area's premier masonry supplier, we carry a large inventory of both full brick and thin brick veneer in a wide variety of colors, textures and finishes from major manufacturers – all well stocked and ready for your project!
At Reuther, you'll find all the tools and supplies needed for your project. Plus, our professional, knowledgeable staff are here to help you choose the perfect full brick or thin brick veneer for your installation.
With Reuther, you'll have your materials where and when you need them.
We offer a comprehensive array of delivery options. Our fleet of trucks ensures that we can accommodate orders of any size and different offloading needs. Our fleet of specialized equipment allows for exact placement at your job site, or prompt loading of materials when picking up. You won't be forced to load yourself or deal with long waits.