Versatile, Durable Belgium Block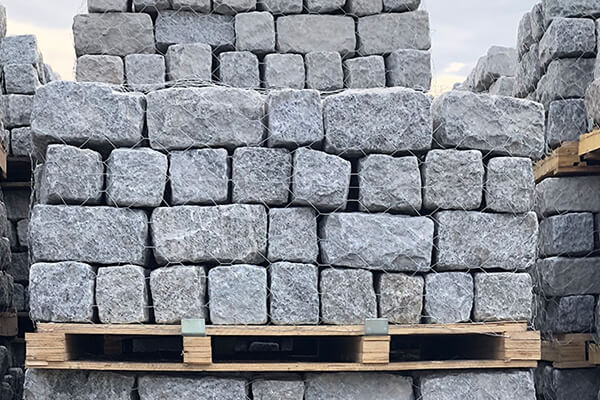 Belgium block, also known as Belgian block, are quarried stone, cut into large rectangular or cube shapes. They're often made from granite, but can also be limestone, sandstone or even slate. They range in size between six and twelve inches and have no affiliation with the country of Belgium.
Historically speaking, Belgium block is said to have been used as ballast to create weight in European ships that sailed to America to pick up goods. Once the ships were filled with goods, the ballast was off-loaded and used for paving streets in port cities, like New York, Charleston and Boston.
Today, Belgium blocks are used commercially in parks, malls, and curbing. For residential, it's an attractive solution for driveways, pathways, and more.
Belgium Block Applications
Edging for driveways: They're a great way to finish off a driveway, while preventing vehicles from veering off the paved surface and ruining your lawn.
Edging for landscaping: Belgium block adds a dramatic effect by setting off a space for plantings and flower beds.
Patio Pavers: Natural, beautiful and extremely durable. Belgium block looks great and lasts a lifetime.
Driveway Pavers: Belgium block can be used to create beautiful, unique driveways that will elevate the look of any home or business.
Walls: Belgian Block can be used to make a wide variety of walls, including retaining privacy and garden walls.
Steps: A nice alternative to more tradition steps, Belgium block is a beautiful way to create a stand-out entrance to any home.
Walkways: Use Belgium blocks to create decorative patterns for garden paths and walkways.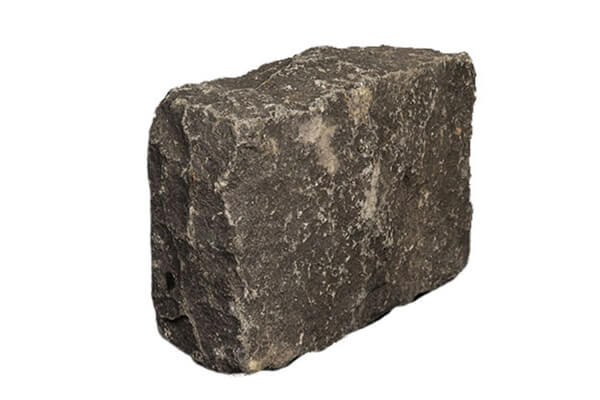 Reuther – for all your Belgium block needs.
At Reuther, we stock a large inventory of Belgium block. Our professional, knowledgeable staff will help you choose the perfect type and size for your project. Plus, we carry all the tools and supplies you'll need.
With Reuther, you'll have your materials where and when you need them.
We offer a comprehensive array of delivery options. Our fleet of trucks ensures that we can accommodate orders of any size and different offloading needs. Our fleet of specialized equipment allows for exact placement at your job site, or prompt loading of materials when picking up. You won't be forced to load yourself or deal with long waits.