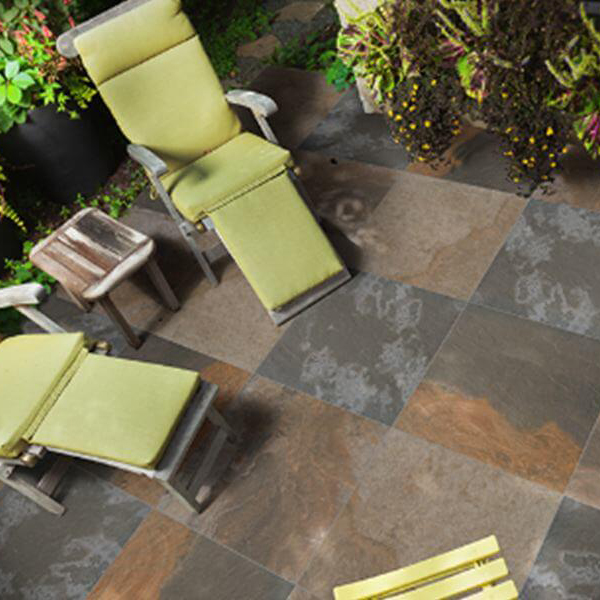 MSI Arterra Porcelain Pavers
The industry leader in premium quality porcelain pavers
These pavers are designed with performance in mind, while faithfully recreating the unmistakable look of natural stone. With their high-definition inkjet designs, these glazed pavers offer rich colors that don't fade. With all of the same characteristics and installation techniques of natural stone, Arterra Porcelain Pavers can also withstand freeze-thaw cycles. Allowing for installation flexibility, they can be set on grass, sand or installed with mortar over a concrete bed. Arterra offers high slip-resistance and, even on hot days, this innovative product stays bare-foot comfortable.
The Arterra Collection is offered in over two dozen versatile colors—with natural neutrals like cream and beige as well as grays and rich browns—and in a variety of attractive finishes and sizes ranging from 12" x 24", 12" x 48" and 24" x 24".
See the full collection on display at Reuther.
MSI Arterra In-Stock Styles: